×
Warning message
JQuery Cycle must be installed in order to run the slideshow. Please go to
Status Report
for instructions.
Activities and excursions
For those wishing to stay on campus or who do not have parental permission to go out, there is plenty of fun devised by our organizers. Night and day, the mood is good!
In the afternoon, activities of all sorts are organized by our staff (sports tournaments, theme activities, etc...)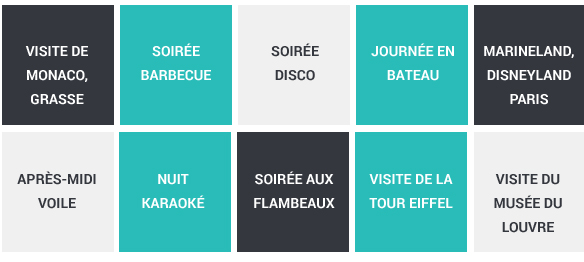 There is one organizers for about each 12 students. They animate, inform, guide for excursions and participate to the events on the campuses.
They also are at the students disposal for any question, advice, or to help them get over "homesickness"
Program "Antibes/Plages"
At 450 metres from the beaches, student housing in our "max comfort" studio apartments and an exclusive program of activities for a special group of students!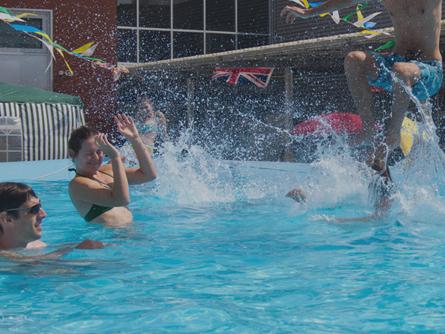 Click here for an example of activity program